Fact of the Day
More Information
Sneakers come to us via the industrial revolution. Originally, in the mid-late 1800s the first rubber-soled shoes were called plimsolls. Converse was opened in 1908 by Marquis M. Converse and helped to transform basketball into the sport we know today.
In 1840s Connecticut, the Goodyear Metallic Rubber Shoe Company was organized and opened. (Yes, this is the same Goodyear from today's blimps and car tires.) They were the first company licensee of vulcanization (kinda sounds like something out of Star Trek), which melds rubber to cloth or more rubber using a heat source. The process was discovered and patented by Charles Goodyear and its success was due to the more permanent, sturdy bond it created. In 1917, Goodyear, in a joint effort of US shoe companies, released a mass produced vulcanized rubber-soled shoe. This explains Goodyear's current logo featuring a winged shoe instead of a tire. They wished to call the shoes Peds (for the obvious foot reference), but had to change the name to Keds when it became known that Peds was already taken. At the time, owning a pair of these new Keds cost the consumer an average of $1.50.
With rubber-soled shoes catching on, it was up to advertising to keep the business ahead of the curve. The Ad Agency of N. W. Ayer & Son (the first in the US) coined the word "sneakers" for the new mass produced product. The nickname refers to the minimal noise created by rubber on almost all surfaces when compared to previous sneaker materials.
So sneak up on you friends and when they ask what on earth you're doing, enlighten them to the beauty of sneaker history.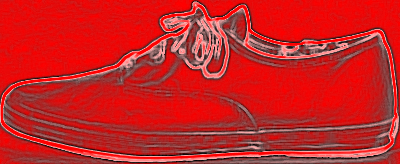 Cofield , Andre. "Defining a sneakerhead." Helium - Where Knowledge Rules. 20 Oct. 2008 .

"Frank Brushes Info Sneakers." Frank Brushes. 20 Oct. 2008 .

"The Sneaker: A History." Sneakerhead 100% Authentic Sneakers. 20 Oct. 2008 .